Keina Suda Official App "yawn" is now available in 34 countries and regions around the world!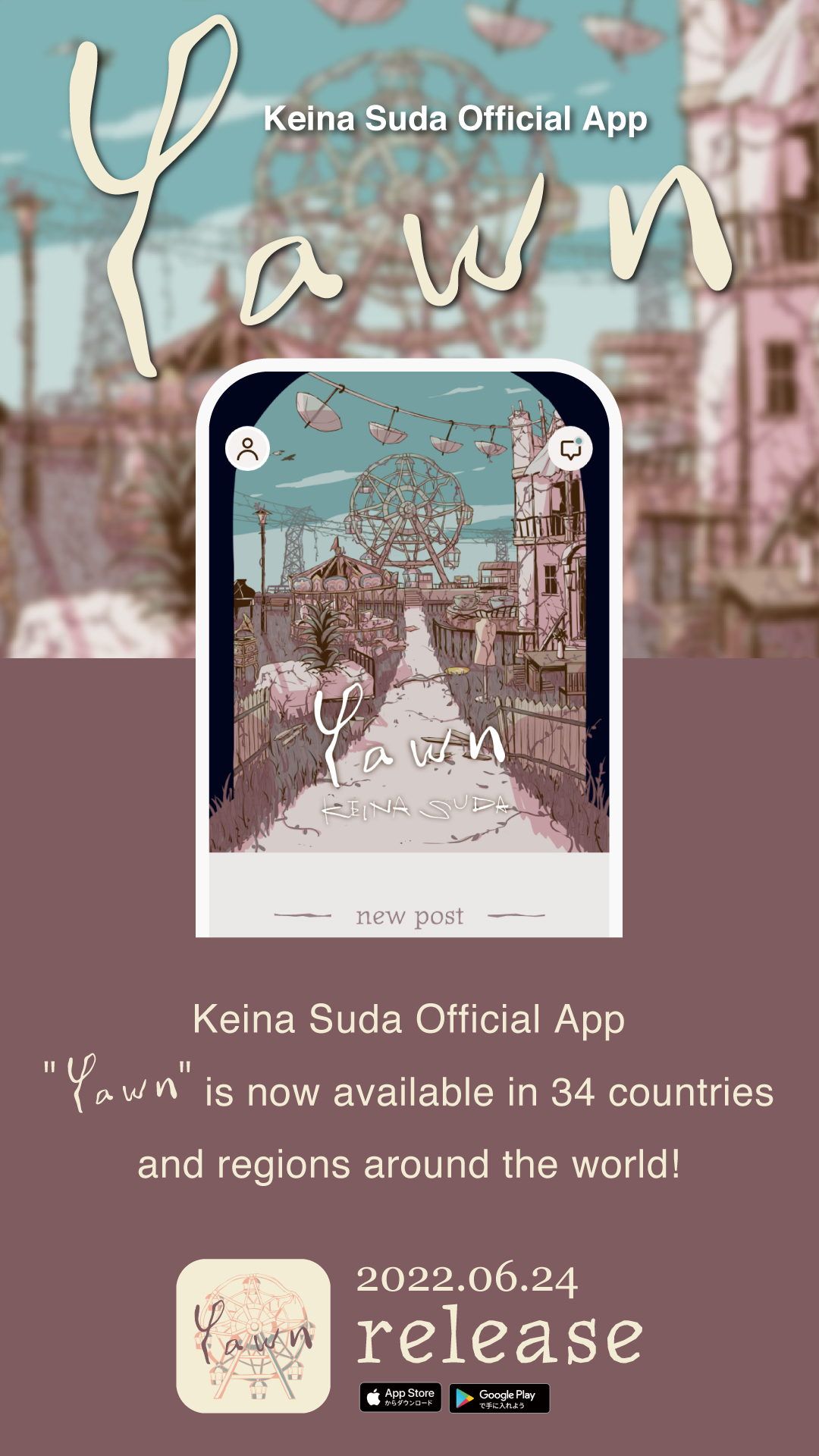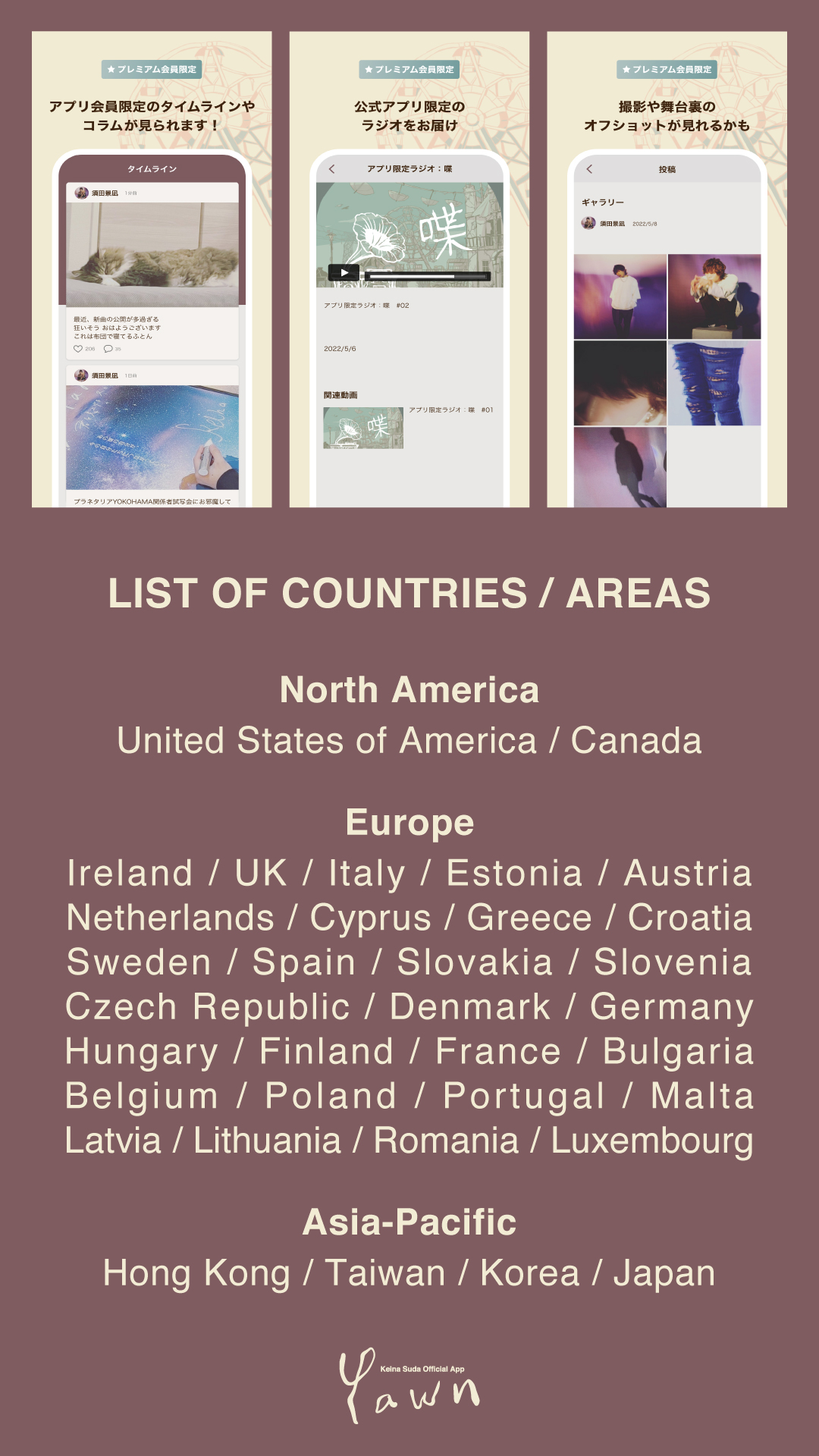 Thank you for the constant supporting Keina Suda.
We are pleased to announce that from June 24th, 2022, the official fan club app "yawn" has become available for 34 regions around the world.
【LIST OF COUNTRIES/AREAS】
North America:
United States of America/Canada
Europe:
Ireland/UK/Italy/Estonia/Austria/Netherlands/Cyprus/Greece/Croatia/Sweden/Spain/Slovakia/Slovenia/Czech Republic/Denmark/Germany /
Hungary/Finland/France/Bulgaria/Belgium/Poland/Portugal/Malta/Latvia/Lithuania/Romania/Luxembourg
Asia-Pacific:
Hong Kong/Taiwan/Korea/Japan
How to Download the App
Please access each store from the following URL and download the app.
iOS(App Store)
https://apps.apple.com/app/id1619027079
Android(Google Play)
https://play.google.com/store/apps/details?id=com.crayon.keinasuda
*Sorry about that you will not be able to download the app if your account is set to a region that is not covered.
Notes
* The enrollment of "the annual plan with the special goods" and its delivery are "only in Japan". Sorry about that you cannot register with an overseas address.
* The contents in the app are basically provided in Japanese.
* Our services and customer supports are operated in Japanese only.
suda keina official website